About Our Mission
ABOUT OUR BRAND

At Brooklyn Jade, our mission goes beyond offering beautiful products. We strive to make a positive impact on our customers' lives by promoting body positivity, self-love, and providing support to our community through valuable resources in women's mental health.

When you choose to shop with us, know that 15% of our sales goes towards "Blooming into You," a nonprofit organization that hosts community workshops led by professionals who specialize in women's mental health and self-discovery. These workshops take place every month, and we make sure to share all the details on Instagram and through our email list.

What sets us apart is that everything we create is handcrafted and designed with love in our home studio. We take pride in producing our items in small batches, ensuring that we minimize our eco footprint and contribute to a sustainable future.

Every piece in our collection is carefully designed and curated with the intention of becoming a heartfelt gift for someone special. We believe that by sharing our unique creations, we can inspire and celebrate the beauty of individuality.

To further reduce waste and stay on our sustainable path, most of our pieces are made to order. This not only allows us to customize each item to your liking but also prevents unnecessary excess and contributes to a more mindful approach to consumption.

We invite you to join us on this meaningful journey, where style, self-expression, and compassion come together. Together, we can make a difference in our own lives and the lives of others.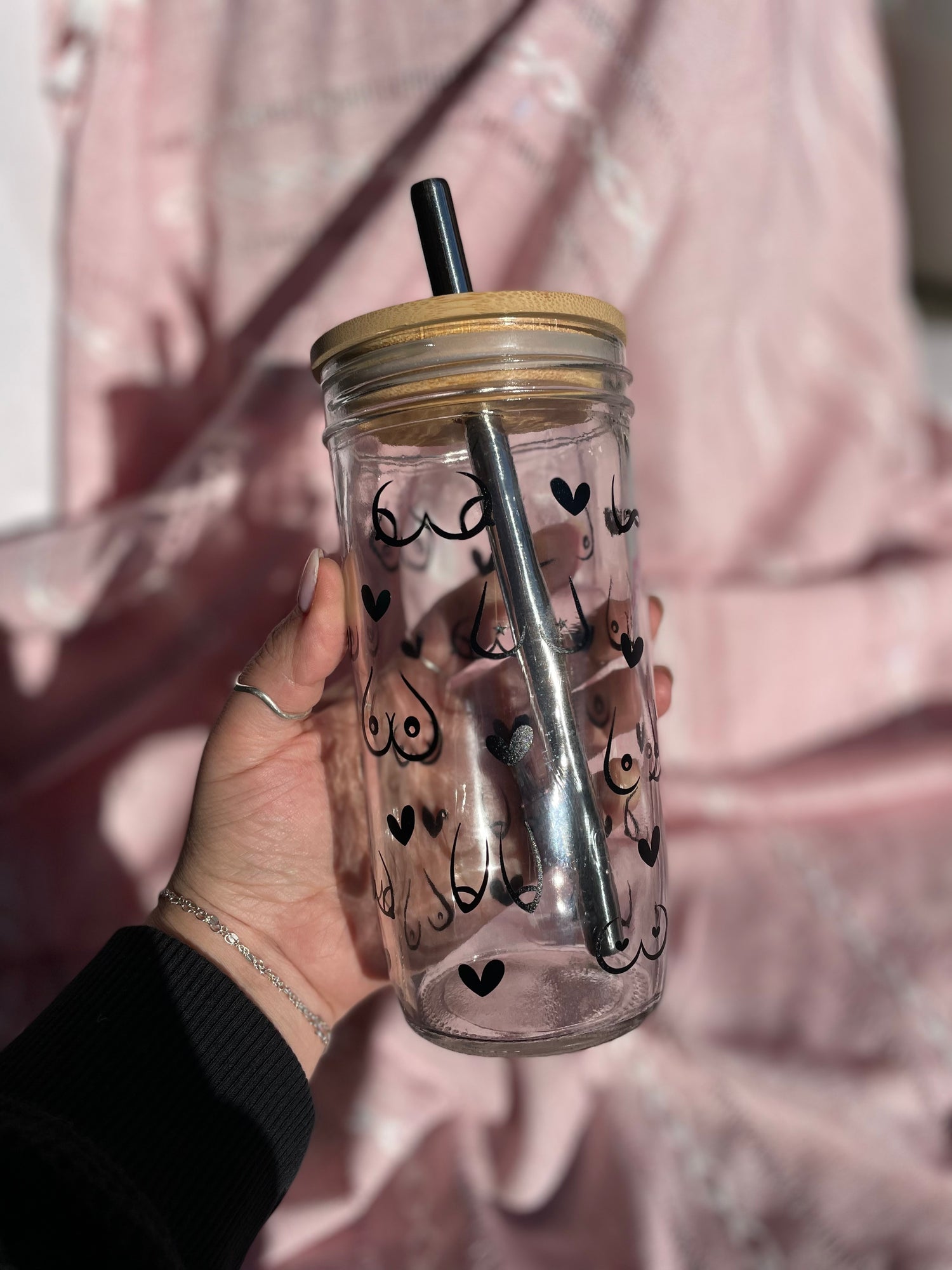 Boobies Cup Collection
Perfect for your summer smoothie, 24 oz glass cup with a bamboo lid, and metal straw.
Comes in many colours :)
Shop Now
You are amazing

your stuff is amazing and customer service is even better. you deserve all the hype

Alexis

Victoria, BC

Literally the best

Her stuff is literally the best, and I am obsessed. Such great quality.

Melody

Sooke, BC

Love the clothing and art

High quality products from a personal and local artist. Love the clothing and art pieces I've recieved from Brooklyn Jade.

Jessica

Sannich, BC